Jo Mortimer , a distinguished Tiverton-based artist,  has painted many fine pictures of the town and the surrounding area, including many of individual buildings and townscapes. Original art and prints of the town are available at Tiverton pictures
                  Civic Voice. Civic Voice is the national charity for the civic movement in the U.K. and the umbrella movement for many civic societies, including our own.
---
          Campaign to Protect Rural England:  'We campaign for a beautiful and living countryside. We work to protect, promote and enhance our towns and countryside to make them better places to live, work and enjoy, and to ensure the countryside is protected for now and future generations.'
                                                  Campaign to Protect Rural England Devon 'Conserving our Landscape for Future Generations.'
–Planning Campaign Briefing 6 on Heritage and Design.
---
West Manley Lane Conservation Group.   'West Manley Lane Conservation Group was formed by a body of like-minded local residents seeking to protect and enhance the surrounding unique environment from the potential loss of its amenity to both the people and wildlife, in the event of any unsuitable plan for development '
  The High Streets Task Force is an alliance of place making experts working to redefine the high street. We provide guidance, tools and skills to help communities, partnerships and local government transform their high streets.
'Create Streets exists to make it easier to develop high density, beautiful, street-based economically and socially successful developments with strong local support and which residents will love for generations'
Our online engagement platform

allows you to connect with the whole community, hear their voices and make better, more inclusive planning decisions.
---
        Tiverton Museum of Mid Devon Life. . The award-winning museum, which houses an extensive local collection, enjoys close links with our society.                                                           Explore Tiverton. The website of the Tiverton Tourist Information Board, which is located at the Tiverton Museum of Mid Devon Life. This link also hosts the website page for the Tiverton Traders Association.
https://www.facebook.com/TivertonTIC gives details of forthcoming events in the Tiverton area.
                   – Mid Devon District Council Planning.
Mid Devon Adopted Local Plan 2013-2033
---
Living with Beauty. The Report of the Building Better, Building Beautiful, Commission.
---
  Heritage Open Days.  A four-day festival, held in September each year, celebrating England's local history and giving access to thousands of places usually closed to the public. Our society are active participants, arranging an annual programme of visits to buildings in and near Tiverton.
---
     Historic England.  'We are the public body that looks after England's historic environment. We champion historic places, helping people understand, value and care for them.'
Heritage Gateway. A branch of Historic England which provides detailed local and national records of historic buildings and monuments. Listed buildings for Tiverton are included, but greater detail is provided for Grade 1 buildings such as St Peter's Church, and those listed Grade II*.
Historic England View Finder. A very large archive of photographs, some of which date from the 1850s.
           English Heritage. 'English Heritage cares for over 400 historic monuments, buildings and places – from world-famous prehistoric sites to grand medieval castles, from Roman forts on the edges of an empire to a Cold War bunker'
The Architectural Heritage Fund (AHF) is a registered charity, working since 1976 to promote the conservation and sustainable re-use of historic buildings for the benefit of communities across the UK, particularly in economically disadvantaged areas.
The AHF exists to help communities find enterprising ways to revitalise the old buildings they love. We help them with advice, grants and loans. Our support acts as a catalyst for putting sustainable heritage at the heart of vibrant local economies. For over 40 years, we've been the leading social investor in creating new futures for historic buildings.
DevonChurchLand. 'Extraordinary churches, enchanting art, deep history'.
'If you enjoy art, peace, beauty, architecture, history… or sharing faith, then Devon's churches are time well spent, one of the most remarkable groups in Britain…'
'
   'Bringing Great British Towns and Villages to Life with Smartphone Based Guided Walks'. (Tiverton is included).
---
   –  Devon County Council Historic Environment Team. 'Under Devon County Council's Strategic Plan, and national rural development and planning policy, the Historic Environment Team promotes the protection, appropriate enhancement and enjoyment of archaeological sites and monuments, historic buildings and historic landscapes and townscapes. It also promotes sustainable access to them'.
– Devon Archives and Local Studies Services. A vast range of Devon history archives, much of which can be accessed online.
–
The Devon and Cornwall Record Society. 'Promoting the study of history in the South West through publishing and transcribing original works.'
 Devon Heritage Centre. Preserving Devon's written heritage.
Environment Viewer – Devon County Council.  Maps which give access to spatial (geographic) data for Devon on a wide range of topics.
---
            National Planning Policy Framework. 'The National Planning Policy Framework sets out the government's planning policies for England and how these are expected to be applied.'
Barratt Homes Website for Post Hill, Tiverton Eastern Urban Extension.
http://barrattexeterplanning.co.uk/proposed-developments/post-hill-tiverton/
---
                 Wayback Machine – Internet Archive. This website holds extensive records of archived websites, recorded at different dates in the past, including that of our society.
---
                                                        Tiverton Gazette. Our local newspaper provides effective coverage of planning issues, local heritage and other issues of interest and concern.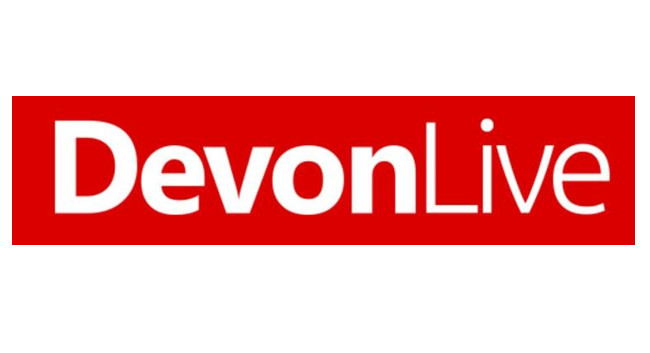 The latest news, sport and business for Devon.
                          Workers' Educational Association – South West. The WEA provide a range of interesting and informative lectures and courses in Tiverton and elsewhere.
                                  Wikipedia /Tiverton.  An excellent overview of Tiverton's history and geography as well as contemporary developments. The many links include one which provides a detailed description and history of the Grand Western Canal
Online books, films, pictures and stories about Tiverton in Devon
NOSTALGIC TIVERTON 
This Facebook site was created in August 2020. The group has over 2,000 members sharing local history, their old photographs and personal memories. It is heart-warming that such a large number have joined the group, showing that there is a growing appreciation of Tiverton's history. https://www.facebook.com/groups/745292552950809/about
.
https://www.genuki.org.uk/big/eng/DEV/Tiverton. An excellent genealogical site which provides many sources for local history and genealogy, including an extensive bibliography.
Forebears. A comprehensive list of genealogical resources available for Tiverton, as well as  descriptions of the town from Kelly's Directory for Devon, 1902 and Cooke's Topography of Britain 1802-1829.
The Tiverton Neighbourhood Plan sets out to ensure that Tiverton is a sustainable community and that all future developments meet government legislation regarding emissions, passivity and carbon neutrality.
                             Lifechart. All the Display Panels, as well as the leaflets for the Merchants' Trail and the West Exe Trail, were produced by this company, who can provide framed prints, cards etc.
                         

 The Devon Archaeological Societ

y.

The archaeology of Devon is without equal in England: it includes the rich historic landscapes of Dartmoor and Exmoor and extends in time from the Palaeolithic axes of the East Devon river valleys to industrial remains from the extraction of tin and other minerals.
The Devon and Cornwall Record Society 'promoting the study of history in the South West of England through publishing and transcribing original records' 
                  Tiverton Archaeology Group. The website is under construction, but contact details, as well as other information, is available.
     Tiverton Clubs.The Tiverton Clubs website's aim is to promote adult membership clubs based in the town of Tiverton
.   Tiverton Kids Clubs  This website promotes Tiverton based clubs, societies or groups specifically for children.
Mid Devon Hub. This website publicizes a wide variety of events throughout Mid Devon.
                                Heart of Devon. Promotes tourism and events in Exeter, the coast and surrounding rural areas.

Protecting Devon's Wildlife and Natural Environment
                                                     Devon Family History Society.
The Society's objects are to promote the study of genealogy and history, especially of Devon families and places
The South-West Group is based at Lympstone
Lily Jones has written a very useful short guide How to Get Started in Genealogy
        Family Search is the world's largest free genealogical site
  FreeCen is an ongoing project, which provides free access to United Kingdom censuses from 1841 – 1891 inclusive. Information is complete for South-West counties."Bringing YOUR ancestors to YOU, free of charge!"
     FreeBMD is an ongoing project, the aim of which is to transcribe the Civil Registration index of births, marriages and deaths for England and Wales, and to provide free Internet access to the transcribed records
Devon History Society. Promotes all aspects of the study of history in Devon.
  Parks and Gardens UK
Parks & Gardens UK is the leading on-line resource for historic parks and gardens providing freely accessible, accurate and inspiring information on UK parks, gardens and designed landscapes and all activities concerned with their promotion, conservation and management. The People's Park in Tiverton is registered.
DEVON BUILDINGS GROUP              'To encourage awareness of all aspects of the wealth                                                                      of  historic buildings in Devon'.
The National Churches Trust provides details of some of Devon's finest churches, including St Peter's, Tiverton. https://www.nationalchurchestrust.org/explore-churches/devon-churches
                 The Tiverton Ramblers Group organize regular local walks
The South West Heritage Trust is an  independent charity committed to protecting and celebrating Somerset and Devon's rich heritage.
The Devonshire Association for the Advancement of Science, Literature and The Arts. 'Exploring and celebrating all aspects of Devon'..
Tiverton Community Radio. TCR radio is a volunteer run initiative broadcasting live shows and bringing together people in Tiverton. This station promotes local events, showcasts local musicians, artists, theatre, writers, history, social history, schools, local food and Petroc College
Devon Wildlife Trust. Established over fifty years ago by a small group of volunteers, Devon Wildlife Trust is the only charity that exists to protect all wildlife in Devon and to safeguard Devon's unique natural environment
.
Mid Devon Wildlife, formerly The Mid Devon Natural History Society, Rolliphants Farm, Tiverton
The Society encourages interest in natural history, studies natural history in its environment and protects species, wild life and the environment.
 Tiverton Community Arts Theatre. Our aim is to raise awareness of the wealth of arts and theatrical events in our area
Tiverton Area Community Transition. Keeping you in touch with new events and information related to sustainable low carbon living community development.
Sustainable Tiverton is part of the Transition Network, which inspires and supports communities to become more sustainable in the face of climate change – building resilience, supporting bio-diversity and reducing CO2 emissions.
'For over 110 years we have supported museums and galleries, and helped them to buy and display great works of art for everyone to enjoy'.
The Devon branch raises funds to support the Art Fund, and organises a programme of interesting visits and events:
https://www.artfund.org/get-involved/committee/
  Shelter – the housing and homelessness charity
Shelter believes everyone should have a home
---